Nexxu's expertise in branding, customer insights, customer relationship management, pricing strategy, and sales and channel management is a vital component to ensure the success of your project. We combine research insights with our business experience to deliver practical strategic advice & solutions for our client needs.
We have the right combination of professionals and knowledge within our services, providing a scope and depth of resources to address our client's most critical marketing issues such as:
Recognising emergent threats by adopting a dynamic marketing approach

Make the most of transient opportunities by developing a team that can anticipate and respond within limited windows of success.

Developing or re-engineering a brand

Implementing a marketing strategy in an existing, new or diversified market
We drive transformation and build businesses by bringing together the capabilities needed to help organizations grow and thrive in the digital age.
We help our clients harness the power of data and artificial intelligence, modernize core technology and capitalize on new technology, optimize and automate operations, fuel digital growth, create stunning digital experiences, and build digital talent and culture.
Whether it's to enrich a customer experience through better technology integration or reimagine a product or service offering, Digital Transformation pairs design thinking and analytical rigor to help leaders re-focus their objectives, better address customer needs, work smarter, spend wisely, and act first in a fast changing, digital-first landscape.
Branding as a Marketing Strategy
A brand strategy is a plan to get you to where you want to be. We conduct marketplace reviews, competitor audits and customer research to identify what your customers need visually and verbally to connect with them. This informs how we define your brand's purpose, business goals, aspirational targets and values to align your business and employees.
How we help you with your brand strategy:
Competitor analysis at domestic, cross border, international and global levels

Customer drivers definition

Brand architecture

Brand positioning and values

Internal engagement
We support companies create or reengineer brands so that they become recognisable and memorable.​ We do this by crafting ownable identities, names, animations, videos or tones of voice that can be applied coherently across a full spectrum of applications including strategic, conventional, digital, social and experiential.
Whenever we grow companies, we consider how they can come to life in the scenarios of choice from our clientele.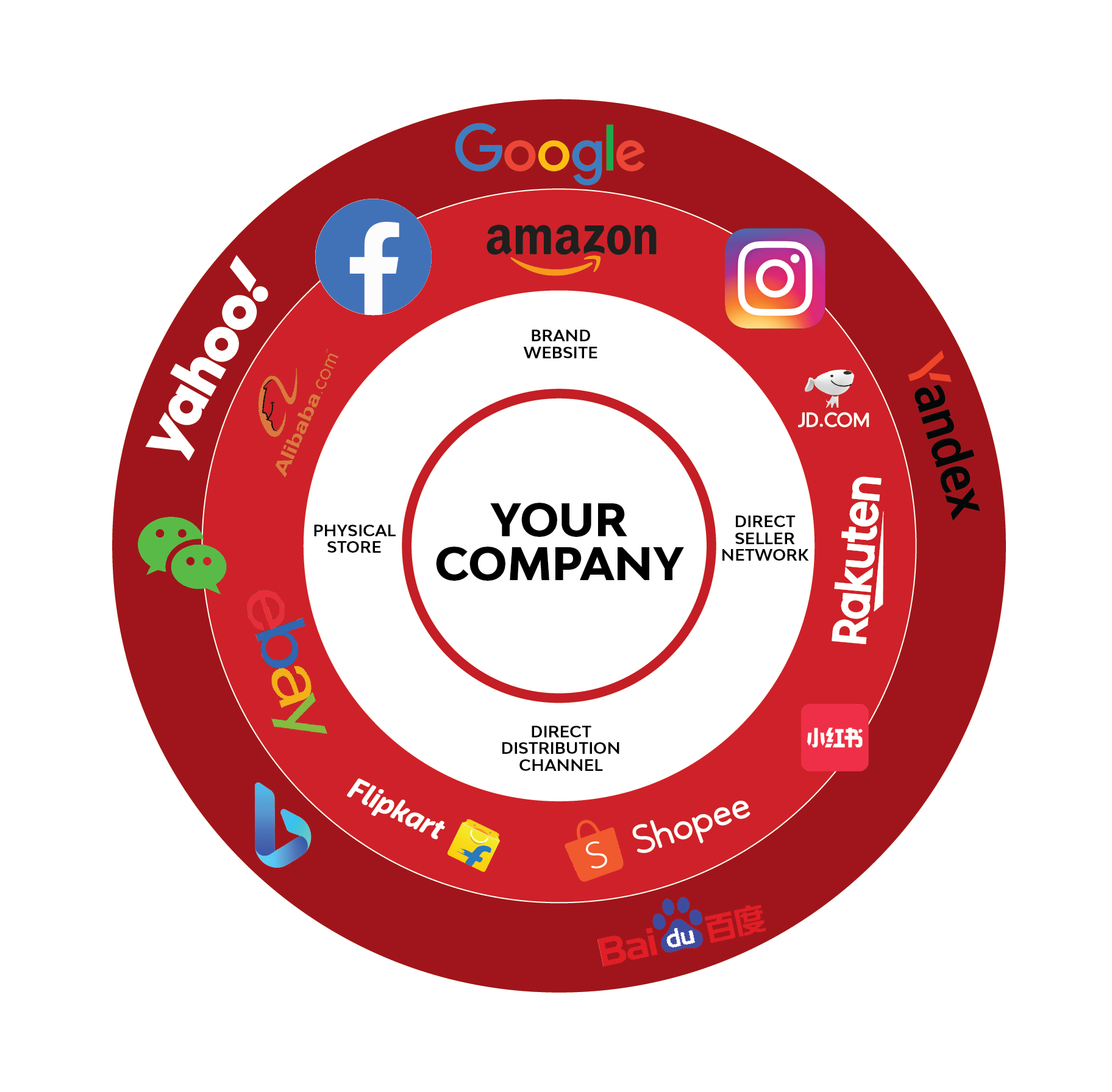 Omni-Channel Marketing Tactics
Using our Global Marketing Omni-Channel approach, we are able to determine some of the key aspects within the global sales and marketing platforms. There are so many different moving parts to a sales strategy. Depending on where you are, what you take as the norm might not be the same for you on the other side of the country – imagine on the other side of the world.
Different platforms, terminology, cultural differences, that are completely unknown to you, your products and/or services. Legislation, distribution channels, social media platforms, search engines, what is acceptable for your target market? Using this approach, we tailor made the best route for your needs in order for your business to flourish and succeed.
Design as powerful tool of differentiation
Design is the foundation of innovation and here at Nexxu, we believe that the design of a product is just as important as its contents. From product packaging to branding to websites and social media pages, design plays a huge part of the identity of a brand and how users and customers identify and associate with a brand or product.
We want your brand to be seen and heard! We pride ourselves in ensuring your vision and story is translated into every aspect of the brand – and that includes in design. With our talented team of professionals, we combine innovation, creativity and modern technology into creating the best designs that truly represent your brand message and identity.
Here at Nexxu, we truly believe that design is the future of marketing and the world. It challenges the way we see things and provides solutions to problems and changes the way how things are built that can quite possibly change the world. Hence, we continue to create innovative designs and challenge the norms in traditional designing.
Media Productions
In an era where new media plays a significant role in our daily lives, it is no question that it is just as important in marketing. From advertisements to campaigns, TV shows etc, how we use media can depict how the media consumer views a certain topic or product and how they react to it. It plays an important role especially in marketing and advertising, as it determines how the consumer views your brand and/or product.
At Nexxu, we are dedicated to ensuring that the media materials and campaigns that we produce reflect your brand identity and campaign message. Combining innovative ideas and technical visions, our dedicated team of professionals will help guide and provide our clients with all the best materials they need in order to deliver the best marketing campaigns. From product photography to TVC videos and concept campaigns, we pride ourselves in delivering global-agency quality products to our clients.
Let's talk about how we can transform your organisation today.
Leave us your email and we'll contact you as soon as possible!